The Publications Department of The Japan Times, Ltd. has been separated into a new company, The Japan Times Publishing, Ltd., effective July 1, 2019.
For the more than half a century since its founding in 1967, the former Publications Department has focused its business on publishing books and weeklies for English language study by Japanese users, and Japanese language study resources for non-native learners and teachers.
Humankind's modes of communication have become much more diverse with the evolution of information technology in recent years, but one thing remains the same—language plays a critical role in our endeavors to express our thoughts and feelings, and to understand those of others. Unfortunately, however, because of the cultural and political baggage that comes with languages, our communications often spawn misunderstandings and friction that can impede the power of language to enable the people of the world to share their thinking, knowledge, and experiences with one another.
Going forward, The Japan Times Publishing will strive to advance true mutual understanding between Japan and the world by supplying resources for English language study by Japanese and Japanese language study by non-natives, in the form of content and tools that take language learning to a level transcending superficial skill-building.
We hope that you will help us to achieve this mission by continuing to provide us with your patronage and support.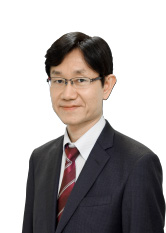 Hideki Ito
President
The Japan Times Publishing, Ltd.